"We had this awesome idea, everything worked out, and we made really good money."
Success stories with this typical storyline are readily shared in the startup scene. They inspire and give hope. But they actually paint a false picture, because reality often looks different. It is estimated that 80% of all newly founded companies in Germany fail after three years. Anyone who founds a company takes a risk. And those who fail remain silent. Start-up failures often turn out to be valuable experiences for the failed and the start-up community.
That's why we want to dedicate a series of articles on our blog to the topic of "Start-up Failures". In part one, we explain to you why failure is important and what the 11 most common reasons are for startups to fail. Included are three particularly interesting stories about failed startups. Have fun with it!
Overview:
>> Autopsy, FuckUp Nights and Insolvency Anonymous
The 11 most common reasons why startups fail
1. there is a lack of market orientation
2. you choose the product launch at the wrong time
>> The story of ex-McKinsey Kathryn Minshew
3. conflicts arise in the founding team
4. there are problems with recruiting
5. you underestimate the importance of employee management
>> Infographic: The 11 most common reasons why startups fail [PDF]
6. you have not set up a mature business model
7. wrong decisions lead to running-out-of-cash
8. imprudent decisions in financing turn out to be fatal
>> Video: The story of Josh, co-founder of Mitfahrzentrale.de
10. you scale at the wrong time
11. you lack flexibility and willingness to adapt
A failed start-up is not the end yet
Why failure is important
Some of the best success stories start with failed launches:
Evan Williams' podcast platform Odeo failed because it couldn't compete with Apple's iTunes Store. But Williams' side project Twitter went on to become a success.
Reid Hoffman founded the website SocialNet to connect users for networking and dating. SocialNet went wrong, Hoffman learned from the mistakes and built the professional network LinkedIn.
Apple founder Steve Jobs experienced various failures, for example when he was wrong with the Macintosh strategy and was kicked out of his own company.
The start-up failures of successful entrepreneurs teach us: success and failure are not opposites, but complementary. If you know the biggest pitfalls of a startup, you can arm yourself against failure. When dealing openly with mistakes, this works best. This way you can learn not only from your own mistakes, but also from the mistakes of others.
| Fun Fact | One of our company values at consultingheads states: We celebrate successes as well as learnings from our failures .
Autopsy, FuckUp Nights and Insolvency Anonymous
For a few years now, there have been positive trends that aim to loosen the taboo around failure in the startup scene and thus enable collective learning successes. For example, the Autopsy and Collapsed platforms collect data and lessons learned from failed startups to analyze and make publicly available.
At so-called FuckUp Nights, founders tell in a pleasant atmosphere how they have failed entrepreneurially. The idea originated in Mexico and has now spread to more than 100 cities worldwide. For those who do not yet dare to go on stage, the discussion group of Insolvency Anonymous is suitable. Here, entrepreneurs and self-employed people who have gone through insolvency or fear bankruptcy can exchange ideas in a familiar circle.
The 11 most common reasons why startups fail
Most of the time, it's not a single mistake that brings a startup to its knees. It is the interaction of several large and also small problems that are to blame for the failure. Nevertheless, we tried to sort out the chaos of failure and find out what are the most common reasons why startups fail. Three stories in particular helped us do this.
The story of Juicero
The Juicero story is almost the start-up fail par excellence. The product consisted of a WLAN-connected luxury juicer that could be used to squeeze associated fruit packets. On paper, the $699 device seemed perfectly targeted for the health-conscious and affluent target market.
CEO Jeff Dunn, former president of Coca-Cola North America, spoke of a juicer that is "much more" than just a juicer. Founder Doug Evans spoke of a juicer that had the power to "lift two Teslas." They managed to raise around $119 million from investors like Google Ventures and Campbell Soup Company.
However, the shock came at the latest when Bloomberg published this video. It shows that the juice packs can be pressed just as fast, or even faster, by hand. According to the report, consumers showed no interest in the large and far too expensive device. Juicero closed its doors 16 months after its first launch.
1. there is a lack of market orientation
Trivial really, but this story teaches us that a start-up fails if it doesn't solve a problem. Juicero was too expensive and did not create any added value for the user. Thus, no customer interest could be aroused or demand generated. And even the biggest marketing hype can't save a bad product.
Juicero is an extreme example of something that unfortunately happens to founders far too often. They develop their product hastily, put their concentration on wrong features and get lost in it. They think of themselves as the average customer and forget to include the market in their planning.
Founders often make the mistake of seeking only praise and not negative feedback. Meanwhile, the product becomes too complex, too expensive, contains useless features and loses comprehensibility, intuition and attractiveness. Ultimately, they – like Juicero – plan completely past the market.
2. you choose the product launch at the wrong time
Why did Spotify first succeed in luring users with a music subscription? Not because there were no providers before, but because the time was not yet ripe. Your product can be perfect and still fail if you ignore external market trends and launch your product too early. This is especially the case with disruptive ideas, for which a certain willingness and acceptance in the market should prevail.
In the same way, you can miss the right time for your product launch. This happens to you when you hesitate too much or doubt or are simply too late. For many start-ups, internal processes such as product development drag on for too long. Meanwhile, they are then overtaken by competitors and cannot recover.
"If you are not embarrassed by the first version of your product you've launched too late."
Reid Hoffman, co-founder of LinkedIn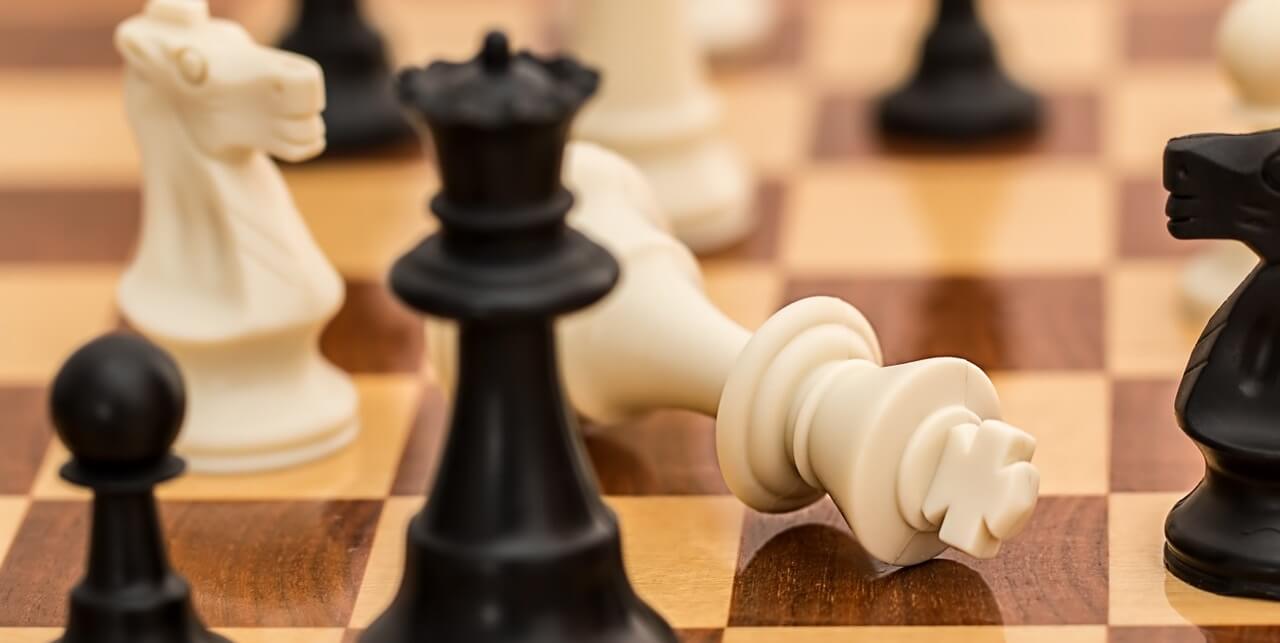 The story of ex-McKinsey Kathryn Minshew
Horror scenario: Ex-McKinsey Kathryn Minshew woke up one morning to find that she and another co-founder could no longer access their own website, PYP Media. The reason for this was a difference of opinion between the four founders. This had turned into such a nasty power struggle that two founders blocked their own team's access.
This was especially bitter because they had invested their entire savings in the start-up PYP Media. Humiliated at first, Kathryn and the troubled co-founder decided to start a new project: The Muse . The website had more success and visitors shortly after than PYP Media ever had. Kathryn describes this actually horrible experience today as one of the best things that happened to her.
3. conflicts arise in the founding team
Kathryn's story proves the serious consequences disagreements within a team can have. If the cooperation between the founding members doesn't work out, then the start-up doesn't have much of a chance either. After all, startups are the epitome of a team effort, so it's no surprise that problems within the founding team are the most common reason for startup failures. These arise when the team is either too homogeneously positioned or is not on the same wavelength.
If you think you can simply escape the conflict by raising your start-up on your own, we have to disappoint you. Experience shows that individuals rarely start successful businesses. A solo founder statistically takes much longer to grow out of the startup phase. Logical, because building a start-up is very difficult and complex. Venture capitalists know this, too, because they only back well-coordinated teams.
4. there are problems with recruiting
You would prefer to hire the first person you see so that your start-up can grow quickly? If you compromise on the quality of your staff, you are making a fundamental mistake that you will surely regret in the long run. This is because less good or inexperienced employees require more time and resources for induction and subsequent management. They usually do not take initiative and make more mistakes.
Founders also often find it difficult to transition to manager. They are used to doing things themselves and don't realize that once they reach a certain size, it becomes inevitable to delegate. This can go so far as to make them reluctant to hire new employees to cut costs. In the areas of marketing and sales, for example, the hope is for free PR and virality. But no one will come on their own and buy your unknown product just because it's good. You need to hire good sales and marketing personnel to grow.
5. you underestimate the importance of employee management
Many founders make the mistake of just letting things and employees go after recruiting. Even if you only hire top performers and thus keep the management effort very low, your HR work is far from done. Failure to get the most potential out of your team will have negative consequences in the long run.
This happens, for example, if you are inattentive to problems and do not continuously evaluate the performance and well-being of employees. If you don't care about team culture or training, your good employees won't feel valued or challenged. You'll have trouble retaining them, while bad employees will just be dragged along.
Infographic: The 11 most common reasons why startups fail[PDF].
6. you have not set up a mature business model
You probably know the difference between a business idea and a business model. Yet many aspiring founders continue to confuse these terms. The business idea is your first step for a start-up. So you have an idea that solves a user problem, and ideally you already know what your USP (Unique Selling Proposition) is. But with this idea alone you will not be able to keep yourself and your team financially afloat.
Because the most essential step of your start-up foundation is to concretize the business idea and to transfer it to a business model. How exactly do you want to implement the business idea? How can you earn money with your idea in the long term? These are questions that failed startups often underestimate.
7. wrong decisions lead to running-out-of-cash
Serious mistakes in financial planning break the back of many start-ups. Often, founders calculate the financial requirements far too low and forget about obvious costs. At the end of the year, they are then drowning in the high costs that come their way, including all the levies, salaries and taxes.
In addition, savings or investments are often made in the wrong places. Poor cheap alternatives can turn out to be real cost guzzlers. False stinginess in salaries or recruiting can ruin the company in the long run. On the other hand, everything that costs money and that you want but don't need should be secondary for the time being.
Beepi, for example, an online used car marketplace, actually had everything a startup could dream of: a solid business model, massive funding, 300 employees and 3.5 million in revenue in its second year. But financial expenses got out of hand, causing the company to falter. Executives paid themselves salaries that were far too high, invested in a $10,000 sofa for the private executive office, and misused funds to pay off cars and smartphones of their current life partners.
8. imprudent decisions in financing turn out to be fatal
A trend in the start-up scene is the assumption that a company is only a real start-up if it is financed by venture capital and sold at some point. Basically assuming that this is a must is the first mistake.
But for many start-ups, it really doesn't work without external capital. When the search for investors goes wrong, it is usually due to false expectations. For example, you don't take an actually good deal because you're still hoping for a better one. Or you can accept the first offer that comes along, regardless of whether the investor is a good fit for your company or not.
Careless decisions here can have serious consequences. After all, you're giving up a lot of control to your business angels. For example, decisions may be slowed down by too many risk-averse funders.
Video: The story of Josh, co-founder of Mitfahrzentrale.de
At a FuckUp Night in Cologne, the co-founder of Mitfahrzentrale.de shares his journey as a founder in an entertaining way. Josh talks about the ups and downs of his emotions, the time he had to live in the car, and other significant moments like the final sale of the platform.
Today, Josh laughs at himself, yet his story covers many typical startup problems: rash spending, no customers, missed opportunities, lack of focus on the product, team disagreements and squabbles, bad funding decisions, and too much competition.
9. plan or focus missing
"Lack of direction, not lack of time, is the problem. We all have twenty-four hour days."
Zig Ziglar
An aimless enterprise without a plan has no chance of success. This is the case when you make the following mistakes:
Your company lacks a clear vision or its own values to guide you and your employees.
You don't know your own metrics or analyze them regularly.
You overlook important topics. Instead, you do things without knowing whether and how much added value they create for the company: Drinking coffee with potential partners, attending conferences, ill-considered PR and social media activities.
Likewise, it happens again and again that you lose your focus as a founder. This is a huge problem, because complexity is poison for any startup. Once you get started, you will see dozens of ways to earn even more money, for example, with this additional feature or that cooperation. It's hard to say no, and it's tempting not to capitalize on new opportunities. Many of these opportunities may make you money in the short term, but distract you from your focus in the long term.
10. you scale at the wrong time
The main goal of a startup is to stop being a startup. You scale, you hire, you get funded, you grow. These are signs that you are doing everything right – or are you?
Many failed startups scale too early and want too much, too soon. They scale when they still lack the necessary processes and an understanding of the business model. They hire too many people too quickly, want to tackle a wide variety of product features before they are clear about their profitability.
11. you lack flexibility and willingness to adapt
Lacking the ability to radically change course is a common reason for failure. Only a fraction of business plans are implemented as planned. In all other cases, at least one aspect of the planned business model must be changed. If you can't do that, you're out of the window.
The problem is: It is often difficult for founders to realize that their business model does not stand up to their own expectations and should be changed. Then, even though the model is no longer attractive, they still stick with it. Having the courage to admit this is one of the most difficult challenges for an entrepreneur.
A failed start-up is not the end yet
The findings in this article are probably not entirely new to you. Still, as a (co-)founder of a startup, you have countless things to watch out for. If, while reading, you noticed that you did not pay enough attention to some aspects or that they were more and more lost over time, then that is quite normal. No founder or start-up is perfect.
You should continuously pay attention to whether you do not make the above-mentioned mistakes. You should also build a good network that you can call on when you need support. Connect with other startups and like-minded people. And when push comes to shove, it may be worth investing in professional and objective advice.